Mississippi B.A.S.S. Federation Nation

2014 Tournaments

Mississippi BASS Federation Nation

 Qualifier Tournament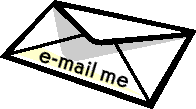 Please make sure the boaters understand the insurance rule, lifejacket rule and boat operation rule that addresses time in control of the boat.

Mississippi B.A.S.S. Federation Nation

2014 Tournaments

2014 Mississippi BASS Federation Nation State Team

Jay Ladner 

MSBFN SEC / TRES 

228-255-2214 work 

228-493-4378 cell 

2014 Mississippi BASS Federation Nation State Team

Teb Jones 2012 Mississippi State Champion

Being one of the last anglers to weigh in didn't seem to bother Mississippi's Kenneth Ryals. He currently stands in 12th place with 10 pounds, 8 ounces

Randy Ladner of Bay St. Louis MS qualified for his 2nd National Tournament. He won at Sam Rayburn Reservoir at the Bass Nation Central Divisional finishing 4th overall and winning in MS by over 13 pounds. He had a great tournament and looking forward to fishing the national tournament again.

Jon Pryor and Aaron Townsend

KEY TO POINTS 2014

92 anglers, one point reduction by position from 1st.

92 for first, 91 for second, 90 for third, etc.

At some point, zeros get a reduced value

Mississippi BASS Nation  Tournament Points Results 2014 as 03/21/2014, click the below link.

Teb Jones advances to the 2015 BASSMASTERS CLASSIC